WANT TO LEARN HOW TO MAKE THIS AMAZING BOTTLE CASE FOR A FEW BUCKS?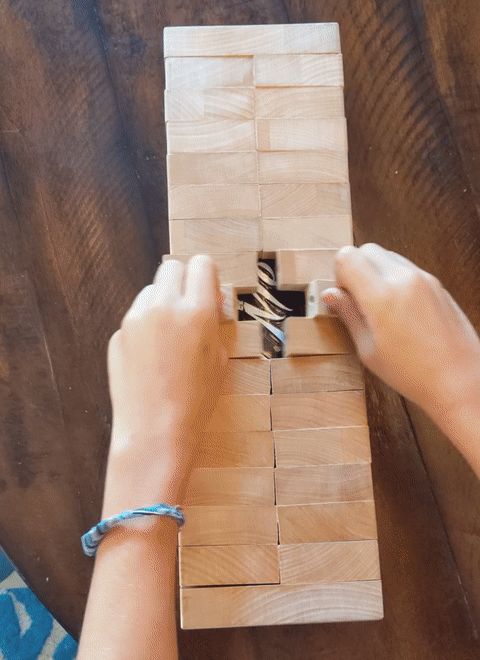 FINALLY SOME EXCLUSIVE
WOODWORKING PLANS & CONTENT!
"The First Content Made by Real DIYers"

LET YOUR IMAGINATION RUN FREE CREATING
YOUR WOODEN BOTTLE CASE YOURSELF!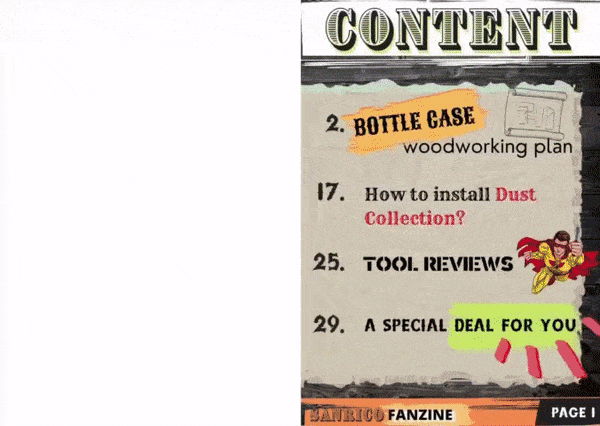 Here We Have Our First issue Of Our
Monthly Magazine!
30 Pages Of Exclusive & 100% Authentic Woodworking Plans And Content!




As Part Of The Sanrico Community, We Want To Reserve To You Our Magazine, Before Others!




Get Yours A Month Before It's Officially Launched, At A Discount Price!




Now, Ready To Discover What You Will Get With Our First ISSUE?
30 Pages Of Full Exclusivity Content! You Will Learn:


1. How to Make Your Own Bottle Case
Make the gift of wine that much more special by presenting it in this amazing bottle box.

Whether you are a beginner or an accomplished woodworker, this exclusive and complete woodworking plan is for you! (15 pages!)
Perfect for weddings, anniversaries, father's/mother's day gifts or any other special day in a wine lover's life (and other spirits)!
2. How to install Dust Collection in a Woodworking Shop?
Why is it important to install dust collection in our workshop?

This is a very common question we are trying to answer, with exclusive tips for your workshop! Don't miss them!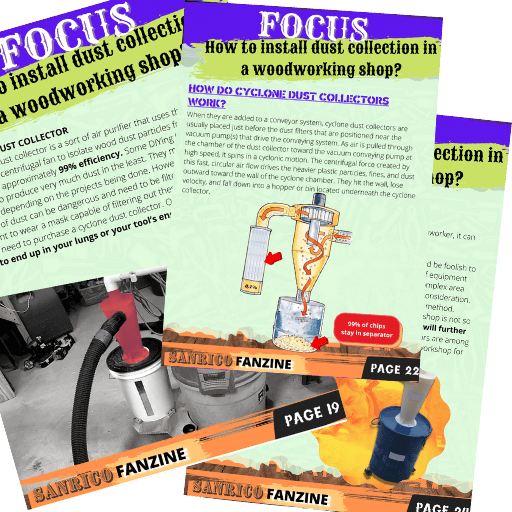 3. BONUS: Product Reviews & Deals
Get independent reviews of our customers about 2 of our best-sellers:

1. PowerSphere™: the new grinder attachment useful to achieve concave surfaces in wood
2. PowerCyclone™: the best way to collect dust for your woodworking projects!
+ Exclusive Deals ONLY FOR YOU


It doesn't matter that thIS NEW MAGAZINE
AND ITS AMAZING WOODWORKING plan
took us WEEKS of work to completE...
What matters is that

it only costs $14.99 (limited offer)
Order now and receive it by email within 5 minutes!
And start to create your own!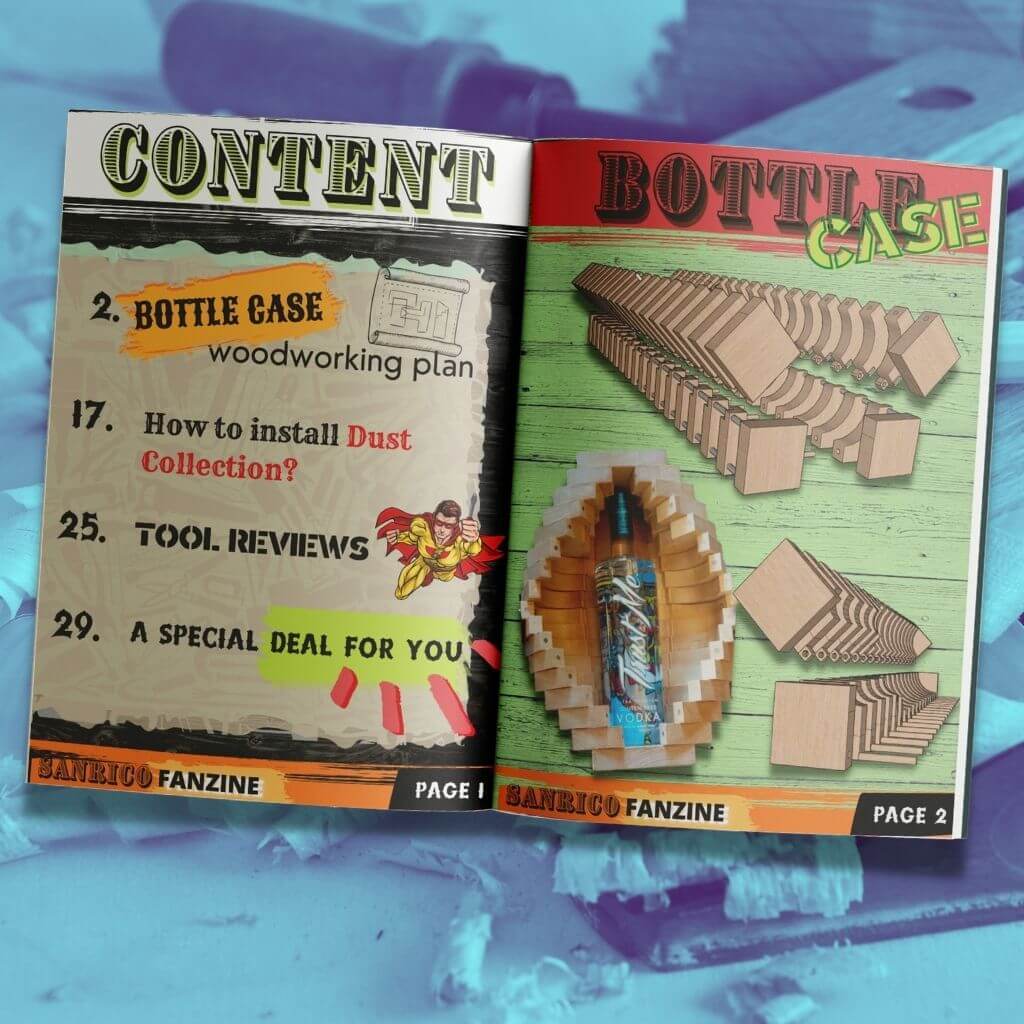 Get your magazine in your email box, within 5 minutes after your purchase!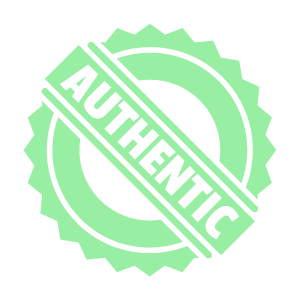 Get access to exclusive woodworking plans & content made by Sanrico™.
As part of the Sanrico community, get our magazine at the best price.
Whatever formula you choose (one magazine, 3 months or 12 months), you make a one-time payment.