THE
ULTIMATE

WOODWORKING CONTENT!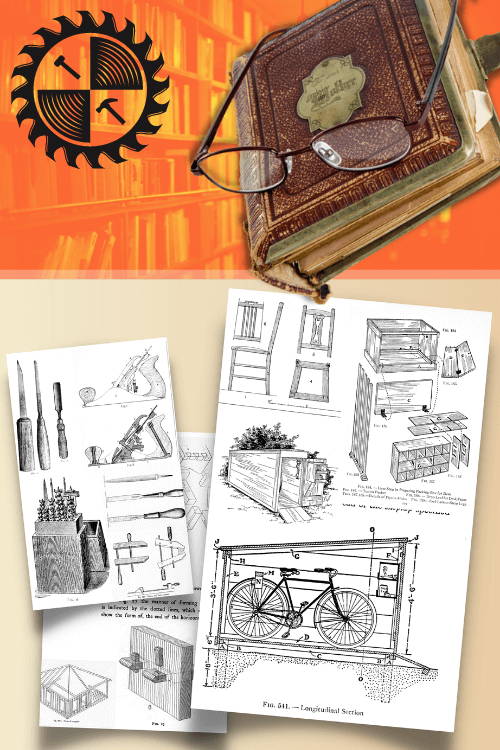 EVERYTHING YOU NEED TO KNOW ABOUT WOODWORKING IS HERE!
"203 Woodworking Books available NOW"

DISCOVER THE MOST EXCLUSIVE COLLECTION OF CARPENTRY & WOODWORKING BOOKS!

A BEAUTIFUL COLLECTION...
If you love ancient knowledge, you'll find real treasures when you explore these books.
You'll find complete blueprints, a list of materials and tools, tons of methods, and much more (203 rare woodworking books!). Buying this collection of books is like having an instant library at home.
It's hundreds of books for a small fee, readable on any computer, smartphone, or reader (and easily printable)!
"This collection is HUGE! The books cover everything related to the subject of wood working, that's very interesting to anyone who wants to learn more about the subject or who is going to start some projects of their own. Great picture quality, thanks!! "
...TO LEARN FORGOTTEN TECHNIQUES!
The amount of knowledge you'll gain from all these books is simply enormous! Techniques, tools and projects - it's all there!
You'll discover amazing tips you've never heard of before! Tons of techniques and tools for creating beautiful wooden projects!
Access the hidden knowledge now!
"These books give an encyclopedic coverage woodworking. It is comprehensive, covering all of the tools and their usage, along with a wide range of techniques. I highly recommend this collection to anyone from a beginner to an expert."
+
FREE

BONUS: our Wooden Bottle Case plan
Make the gift of wine even more special by presenting it in this amazing bottle case!
Whether you're a beginner or an accomplished woodworker, this exclusive, full-featured woodworking plan is for you!
Perfect for weddings, birthdays, gifts or any other special day in the life of a wine (and other spirits!) lover.
"The best woodworking plans ever got! And it's really funny to build!"
+
FREE

BONUS #2: make your own workbench
Do you love woodworking, but don't like the hassle of getting your tools out, using them, and then having to clean and put them away? If so, take advantage of this workbench plan.
And build your own workbench with this comprehensive plan with Amazon shopping list included!
"Just started using the finished workbench and it is GREAT! This was my first solo project and it took me about 2 weeks of evening and weekend work to finish!"

203 RARE BOOKS FINALLY AVAILABLE FOR YOU...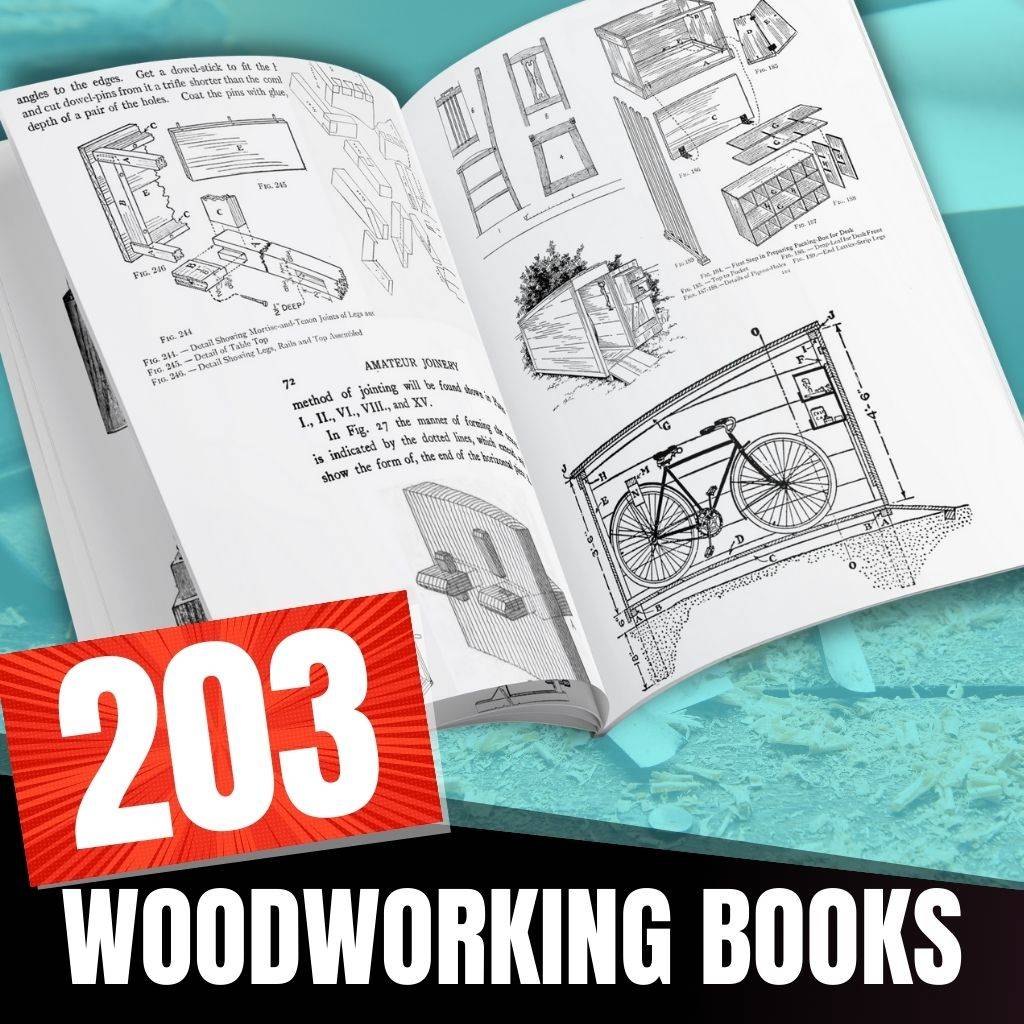 Get your books in your email box, within 5 minutes after your purchase!
Don't waste your time looking elsewhere, this collection is only available here!
90% OFF this week (regular price: $399)
Whether you are a beginner or fairly competent, there will be something in here for you!