THE
ULTIMATE

WOODWORKING CONTENT!
EVERYTHING YOU NEED TO KNOW ABOUT WOODWORKING IS HERE!

AMAZING CRAFTSMANSHIP IS ONLY A FEW CLICKS AWAY!

EVERYTHING YOU NEED TO KNOW TO START YOUR OWN WOODWORKING PROJECTS TODAY!
You're about to discover how to successfully create and build your own woodworking projects in this ultimate woodworking content. Woodworking is an amazingly fun past time that many people enjoy. The thing is many people just don't know where to start to kick off their own woodworking skills.
In this woodworking books (203 books!) you will learn the basic tools you need, how they work and what you could potentially make with them. Then we move onto how to construct basic wooden pieces using these tools. Then finally you will get some fun, easy starter woodworking projects that you can make yourself.
Woodworking is becoming more and more popular every year thanks to the creativeness that can be used in woodworking. If you consider yourself creative, want to learn and make your own masterpieces, then download this collection now!
"This collection is HUGE! The books cover everything related to the subject of wood working, that's very interesting to anyone who wants to learn more about the subject or who is going to start some projects of their own. Great picture quality, thanks!! "
+ FREE BONUS #1

▶︎ our Wooden Bottle Case plan
Simply the best project of the moment!
"The best woodworking plans ever got! And it's really funny to build!"
+ FREE BONUS #2

▶︎ make your own workbench
Build your own workbench with this comprehensive plan with Amazon shopping list included!

"Just started using the finished workbench and it is GREAT! This was my first solo project and it took me about 2 weeks of evening and weekend work to finish!"

Amazing craftsmanship is only a few clicks away! ⤵︎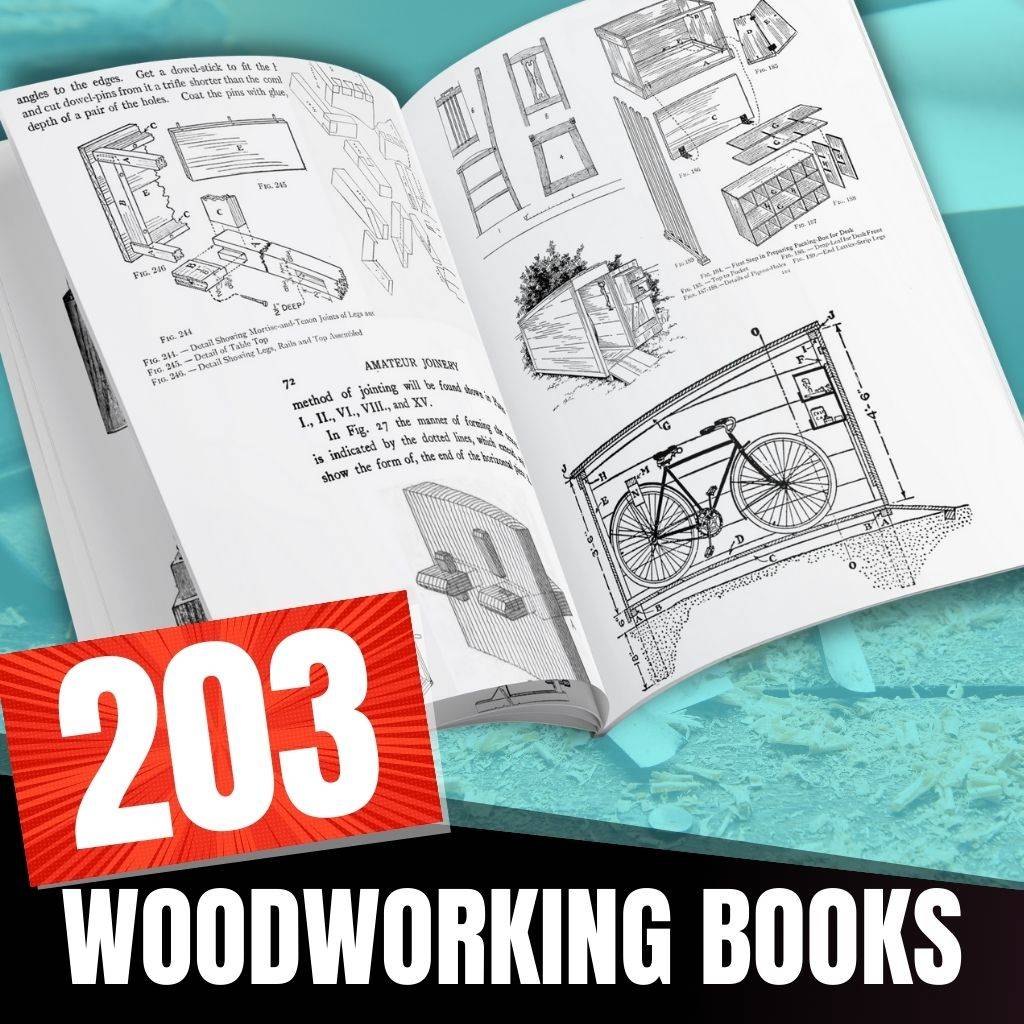 Get your books in your email box, within 5 minutes after your purchase!
Don't waste your time looking elsewhere, this collection is only available here!
90% OFF this week (regular price: $399)
Whether you are a beginner or fairly competent, there will be something in here for you!